Swim suit season sparks a little more interest in fitness than the rest of the year.  Summer arrived in a blink of the eye.  If you missed your opportunity to get in shape for summer, don't worry… anytime is a good time to get on the path to healthy habits and what better a time to start than summer.  The days are long, allowing us the option of working out before or after work, southern California summer weather is in general great and we live in a great place with beauty right outside our door or only a short drive away.
A friend of mine put his name in the Mt. Whitney lottery and was lucky enough to get one of the limited season day passes for six people to hike the peak.  Our team of six has two months left to train for the 22 mile hike with 6,000 feet of elevation gain.  My exercise regimen still contains the necessary resistance training in the gym but I have changed my cardio to trail running and hiking to prepare.  I have been absolutely loving getting closer to nature.  It doesn't even feel like I'm "working out" when I get to enjoy the beauty of the great outdoors doing something I love.  Even if Hiking and running are not your cup of tea, there are so many options of outdoor activities; Surfing, paddle boarding, kayaking, cycling, mtn. biking to name a few.  The key is to find what suits you and make it a part of your weekly routine.
Summer will pass, the days will get shorter and with those changes your exercise program may need to change to fit your schedule.  A veteran exerciser embraces those changes and takes advantage of what today has to offer them.  Instead of waiting until next year to get in shape for summer, let summer get you in shape!
Pictured below; Wrightwood CA's summit above the mud slide.  We hiked Acorn trail for a round trip of 7 miles (3.5 miles to the peak).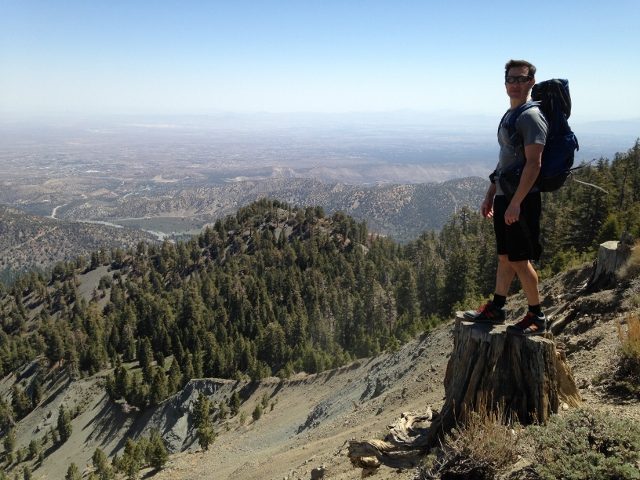 https://hillingerpt.com/wp-content/uploads/2019/12/logosmall.png
0
0
2fitness_8aerh
https://hillingerpt.com/wp-content/uploads/2019/12/logosmall.png
2fitness_8aerh
2014-05-27 16:32:09
2014-05-27 16:32:09
…Let Summer Get You in Shape!